In Salzburg we stayed at the H.O.M.E. Mission Base which is a Charismatic Catholic youth mission group doing amazing ministry around Austria and other parts of Europe. We were soooo blessed to join with our Catholic brothers and sisters to worship Jesus and spend time together. Even more amazing is that this year is the 500th anniversary of the Reformation and we were coming back together for the Lord's work.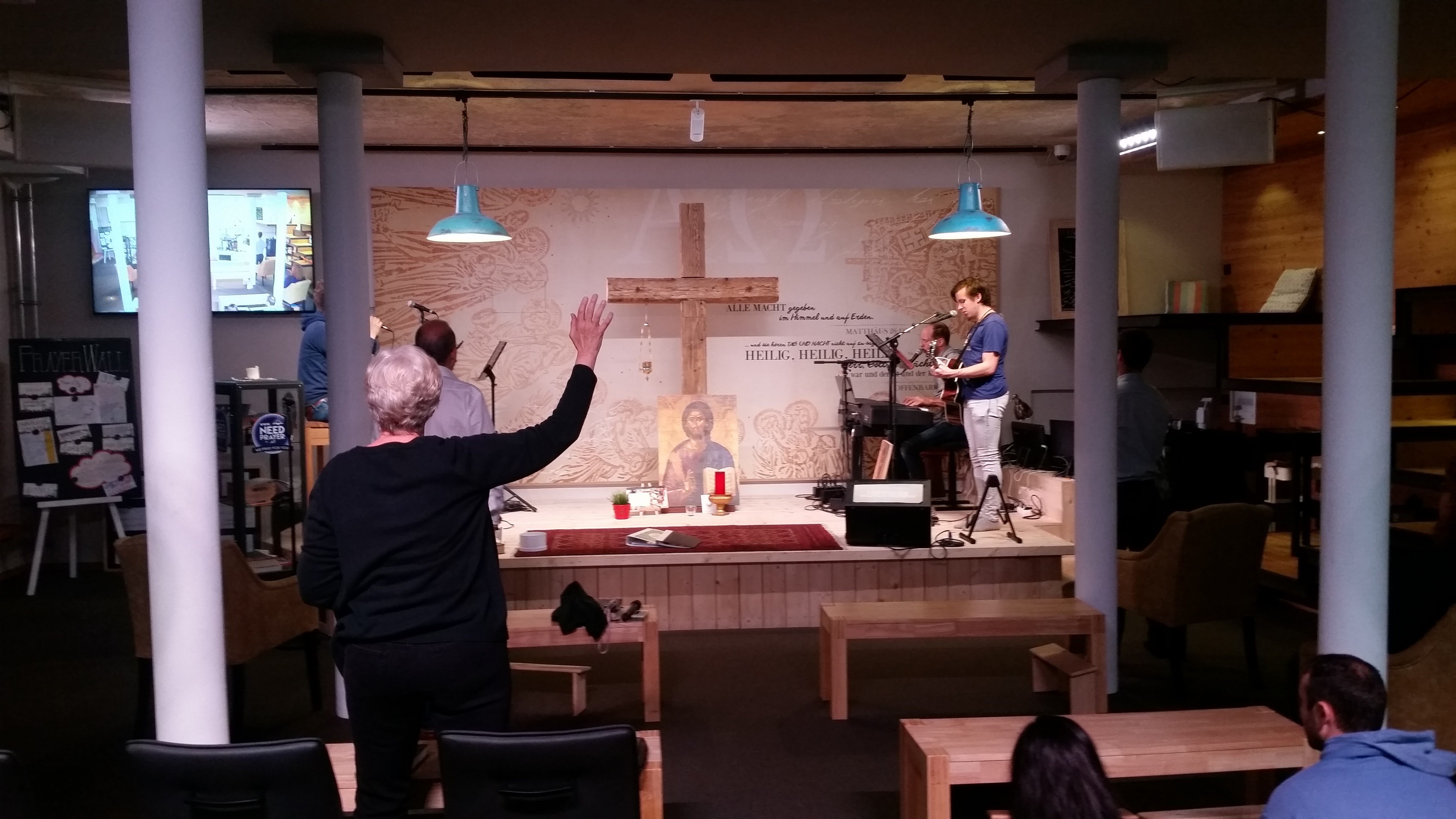 The 24/7 IHOP style prayer room at the Mission Base.
We did outreaches on the streets of Salzburg with members of Life Church Salzburg. Im Zentrum translates to: In The Center. Their church is on the banks of the Salzach River in the Old Town of Salzburg.
During the outreaches, one man from our team led four school-age girls to receive Jesus into their hearts. Pastor Helmut, Amira and I, Leslie, ministered God's love and comfort to a German woman who was on a day trip to Salzburg.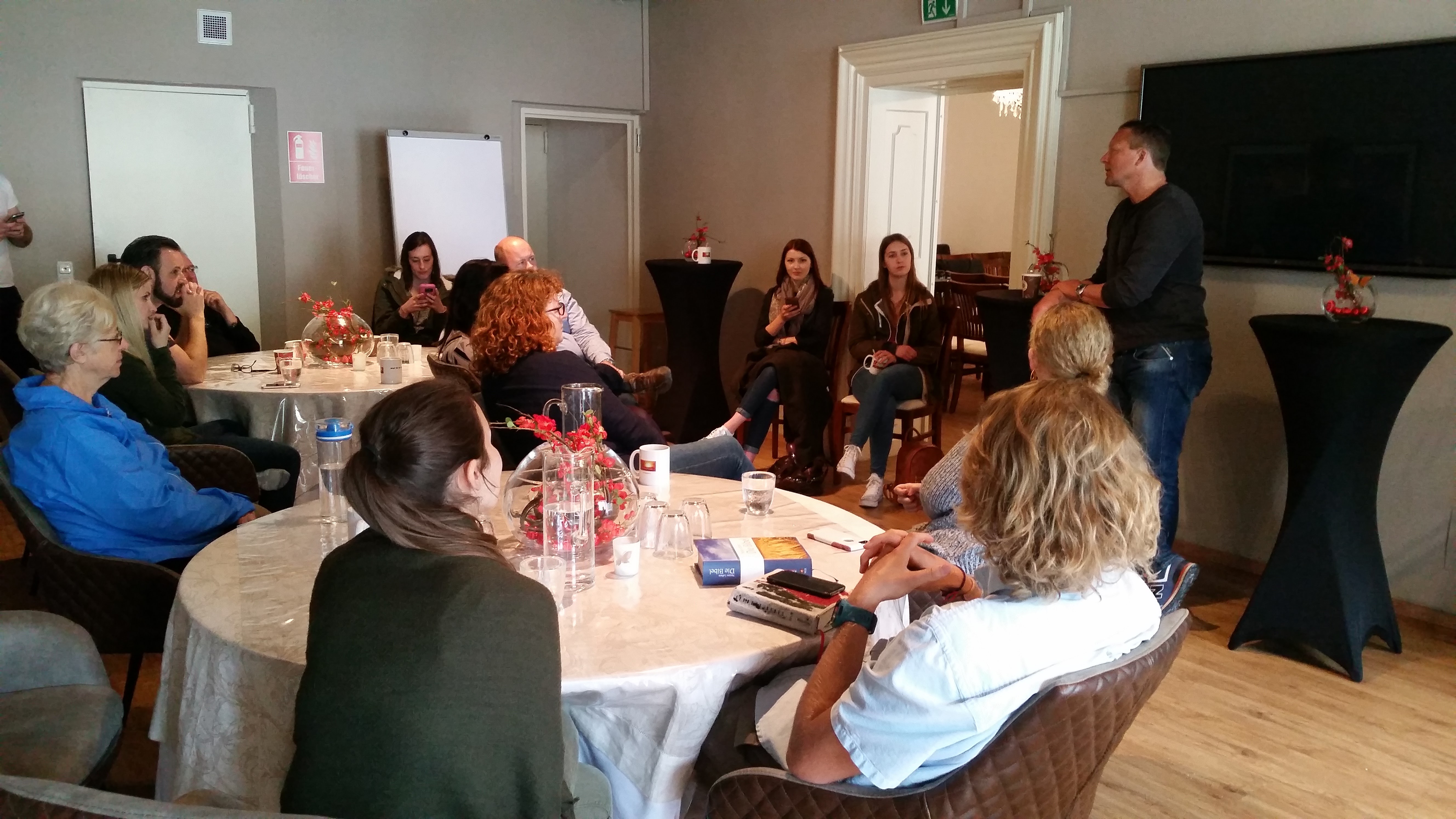 Here we are visiting with Pastor Helmut Gehmacher at Life Church after a time of ministry on the streets of Salzburg.

As we were doing a prayer walk above the city of Salzburg we found this tall, round cone-shaped building next to the museum on the hill. It made a great place to sing worship over the city. One day, before our trip, during worship at BSSM, God gave me, Leslie, the phrase, "not sounds of music, but sounds of heaven" out of Austria. How cool that we actually got to release songs of heaven this day in the cone.